Ready to get outside and have a summer full of activity? The warmer weather is inspiring us to start training for our summer adventures, and we are feeling very excited about a plethora of fitness equipment on Indiegogo right now. We want tools that will round out our home gyms, keep us in shape and help us go hard.
But keep in mind that crowdfunding is not shopping, so these items are for future use and won't be getting to you any time soon. But fitness requires patience, and we do not mind the wait.
Take a look at these innovative fitness campaigns on Indiegogo right now.
OYeet NEX Pro Massage Gun
Got sore muscles? Stop bugging your friends for a massage and take matters into your own hands with the OYeet NEX Pro Massage Gun. This powerful massager will give you deep tissue sports massage, which can help you speed up muscle recovery and push yourself to new limits in your training sessions. The OYeet team worked with athletes and sports professionals to develop their massage gun, which means that it is no fuss and all business. Support the OYEET NEX campaign today.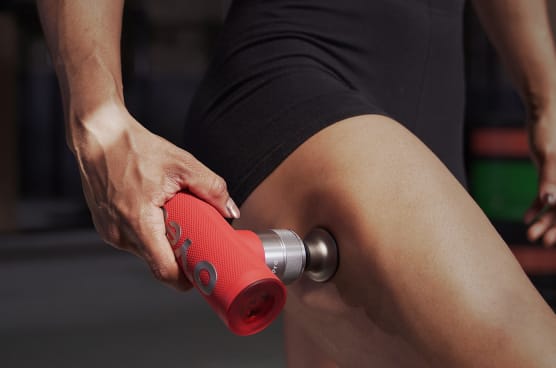 iCare Cardiovascular Tester
The human body: If only it had more in common with a car. And not just because it'd be fun to make revving and honking noises; it would be great to be able to look under the hood and figure out what's going on in there. The iCare Cardiovascular Tester will grant you that ability. This handheld device gives you a full reading of 15 different biometric indexes including ECG, blood oxygen level, blood pressure, and heart rate in only 60 seconds, allowing you to check in every day and give your routine a tune-up. (Horn not included). Support the iCare campaign today.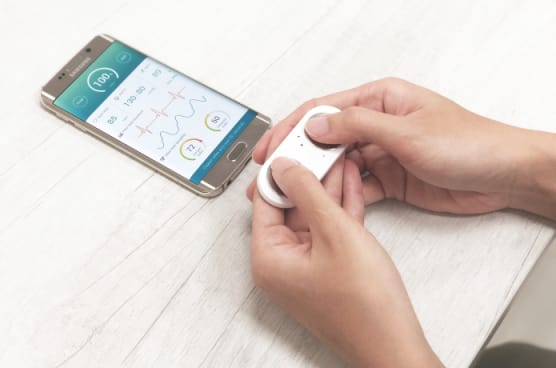 Keepods
Do you love exercising, but hate when your earbuds fall out in the middle of a workout? These genius little accessories work with any earbud and hook over your ear to keep your headphones in place while you bounce and jump and stretch your way through your exercise routine. And the best part is that they're so flexible and lightweight, you'll never notice they're there. Support the Keepods campaign today.
Body Boss 2.0
Speaking of home gyms, the Body Boss 2.0 lets you simulate thousands of dollars worth of gym equipment in one compact concept. BodyBoss is a complete workout system to target every muscle in your body. It comes with a wide range of accessories and when you use it with the Body Boss app, you can get training assistance to help you achieve your fitness goals. The best part? It's fully portable, allowing you to take your workout with you anywhere and easily store your equipment when you work out at home. Support the Body Boss 2.0 campaign today.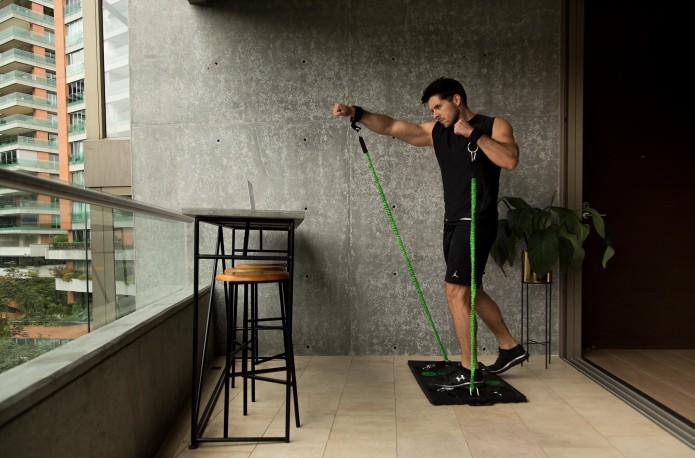 necksavior Mini
Being stuck in front of a computer is such a pain in the neck — literally. Enter the necksaviour Mini, which gently stretches your neck for neck pain and headache relief. This portable tool is easy to use: all you have to do is lie down and relax, and the necksavior will stretch your neck muscles and improve your alignment. The necksavior Mini is smaller than the original necksavior and tiny enough to fit in any bag. Support the necksavior Mini campaign today.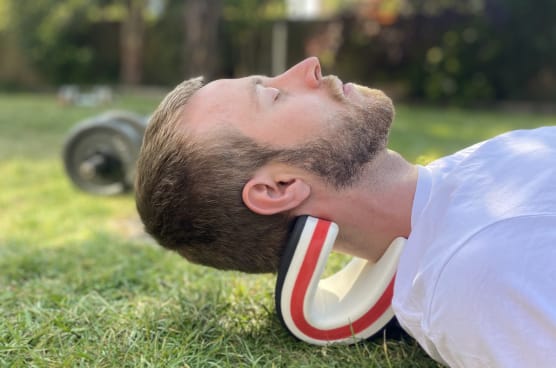 FlexBeam
Red light therapy: so hot right now. Red light therapy works by stimulating your body's natural self-healing process, which makes it great for athletes. FlexBeam takes this powerful technology a big step further with a state-of-the-art device that can be used by anyone, anytime, anywhere. The beauty of FlexBean is right there in the name: it can be flexed around parts of your body, allowing you to focus the light on healing the areas that need it most. Support the FlexBeam campaign today.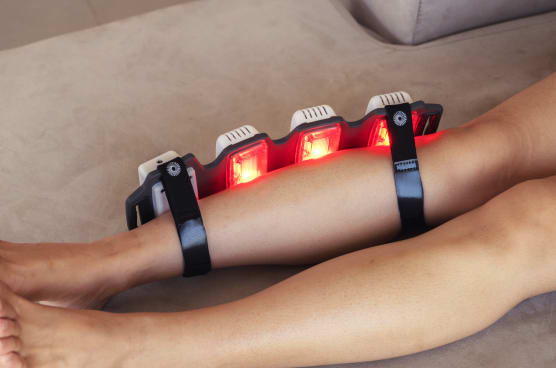 Trigger Point Rocker
Relieve your back, neck, and shoulder pain with this handy tool that targets myofacial trigger points to give you relief from tension. What is a trigger point? Glad you asked: it's a small patch of tightly contracted skeletal muscle. They can cause pain, stiffness, physical limitations, and tension headaches. Lie down on the Trigger Point Rocker to put pressure on trigger points and work out any issues you may have. Support the Trigger Point Rocker campaign today.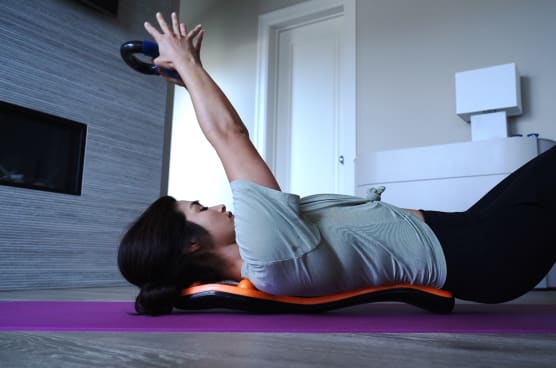 BONUS — RE:GEN Exercise Bike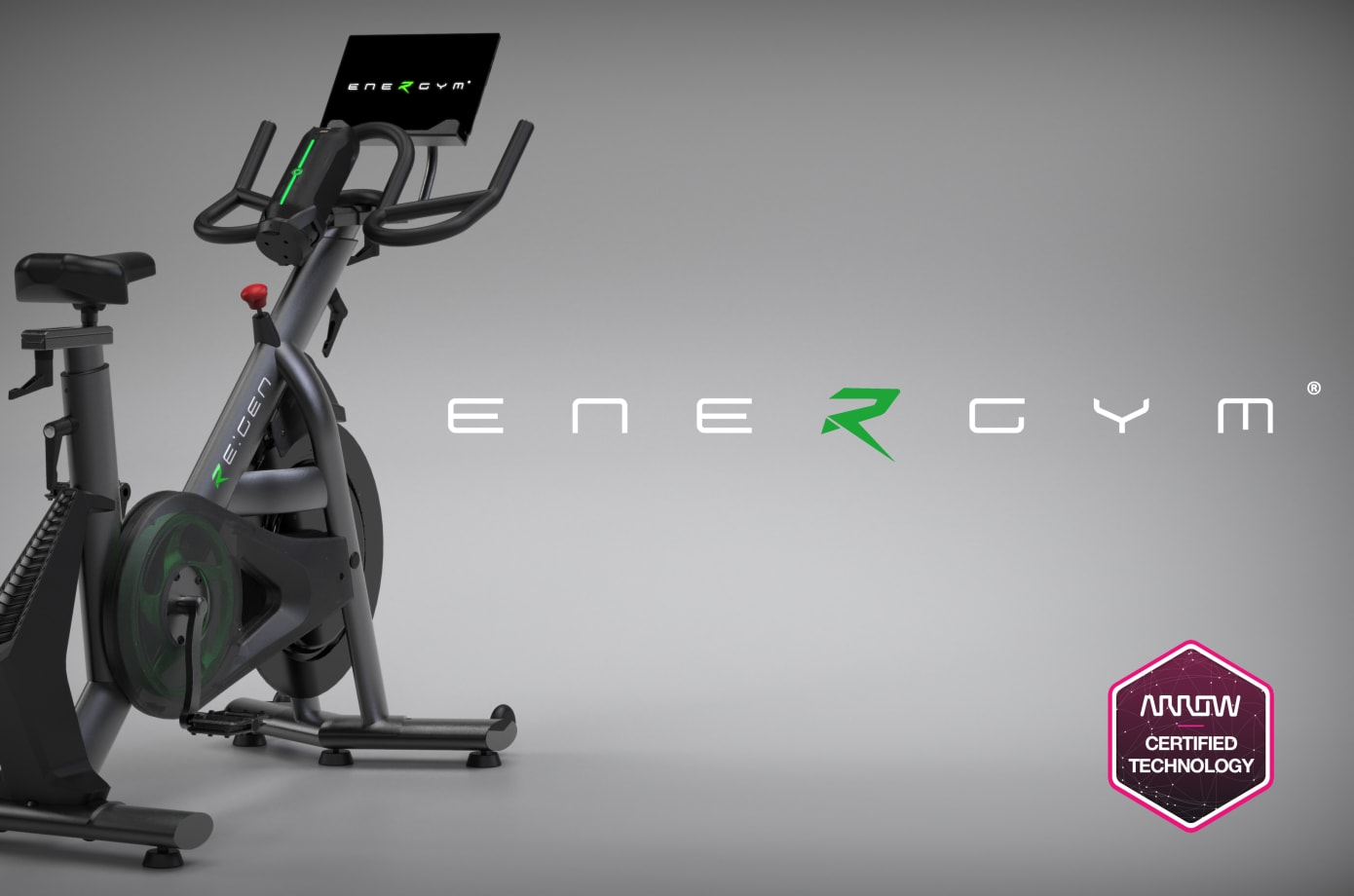 Imagine a world where the energy produced during our workouts was recycled as clean, usable, and sustainable power. That's the vision behind the RE:GEN, the world's first smart fitness bike that converts your workout into clean, usable energy. What makes it special? The electrical power you create while working out gets stored in a portable battery that can power your devices, called The Ohm. One workout on this patent-pending bike can harness enough energy to power your home office for a day. RE:GEN is Arrow-certified, too, which means you can trust all the tech that makes it tick. The more people who use this product, the more people are chipping in to make the world a more sustainable place.
Want to explore even more fitness campaigns? Check out Indiegogo's Health and Wellness Collection here.