In 2008, Slava Rubin co-founded Indiegogo to rally his community in supporting multiple myeloma research, the rare form of cancer that his father faced when Slava was young.  Over the past seven years since then, the number of people raising funds for the causes that matter most to them has grown exponentially on Indiegogo, and they remain dear to our hearts.  To best support the people running these fundraisers, we launched a new site called Indiegogo Life in December 2014. Indiegogo Life enables people to rally their communities with tools that are easy to use on a platform that is always free, without any Indiegogo fees.
Over the past five days, more than 500 people have raised more than $1,600,000 on Indiegogo and Indiegogo Life from more than 20,000 donors across  countries and territories to support relief efforts in Nepal.  The breadth of impact enabled by these fundraisers is astounding and we wanted to share a few below. Support these fundraisers or start your own here without fees.
Health: Massachusetts General Hospital Dr. Bijay Acharya has raised more than $340,000 from more than 4,100 donations to coordinate medical relief, including surgeries on 36 earthquake victims over a 24 hour period.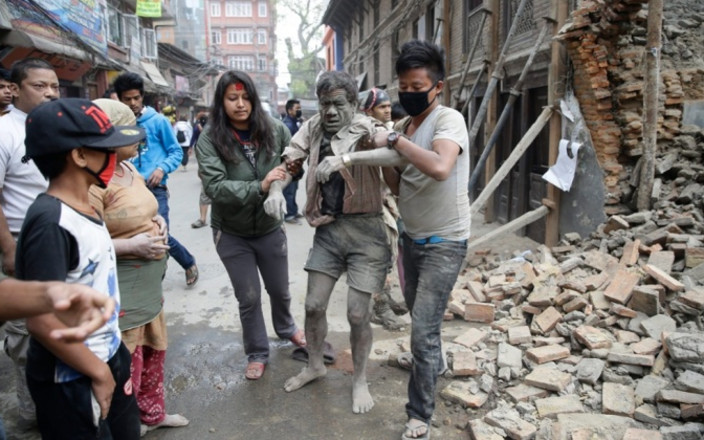 Community: Brothers Lokesh and Aditya Todi have raised more than $110,000 for on the ground NGO support. In an amazing example of citizen journalism, Lokesh is even providing personal video updates from Nepal on the fundraiser page.
Nutrition: College, high school and middle school students and teachers in Gettysburg, PA are supporting US-based chef Subarna Sijapati, who was born and raised in Kathmandu, to purchase and deliver food staples to fight hunger and food insecurity in Nepal.
Shelter: Kay Tay is raising funds to purchase supplies needed to house 1,100 displaced families in the Gorkha region at the earthquake's epicenter.
Education: More than 120 donors have helped Hong Kong-based entrepreneur and trekker Yat Siu to support damaged schools in the Taame and Thame areas outside of Kathmandu.
We are honored that these organizers and so many more have selected Indiegogo Life to amplify their important fundraising efforts, and can't imagine a more impactful way for the Indiegogo community to use our new site.  You can see these and more fundraisers for Nepal on this page.
---
Indiegogo Life is now Generosity by Indiegogo: the only socially conscious fundraising platform that's free, fast, and open, giving individuals and organizations the power to improve lives everywhere. Find out more about Generosity at www.generosity.com.