This is a guest post from Newtral. Views are their own.
Show of hands! Who's still getting used to this new normal of working from home? If you're in the midst of setting up your home office right now, you're probably wondering how you can continue to work long hours of sitting down without experiencing any aches and pains. So how can you work from home with comfort and increase your productivity at the same time? In this post, we're sharing 4 tips to help improve your posture and prevent any future body aches.
Invest in a good ergonomic chair
Back pain is quite common among adults. Fortunately, the use of ergonomic office chairs can prevent these issues. Not only are they a great investment during this period of interest in remote work, it can also alleviate back pain to ensure a better working experience.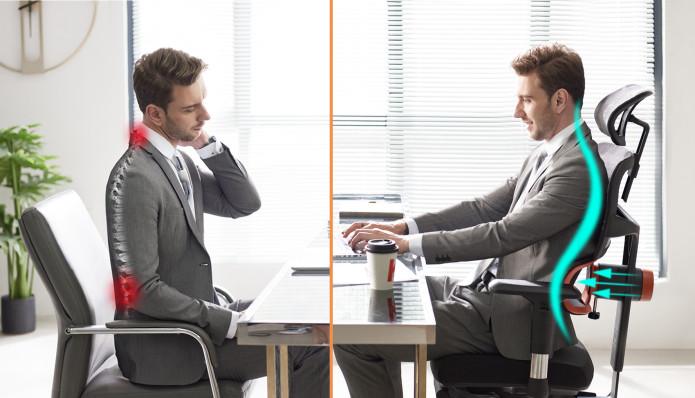 Try a fully adjustable headrest
Did you know that simple tasks, such as looking up at your computer monitor can cause muscle pain or headaches when you work in this position for a prolonged time? This can be quickly resolved with a fully adjustable headrest, which can be adjusted from the top and bottom at any angle, and helps to reduce the strain on the neck and shoulders when you lean back against your chair.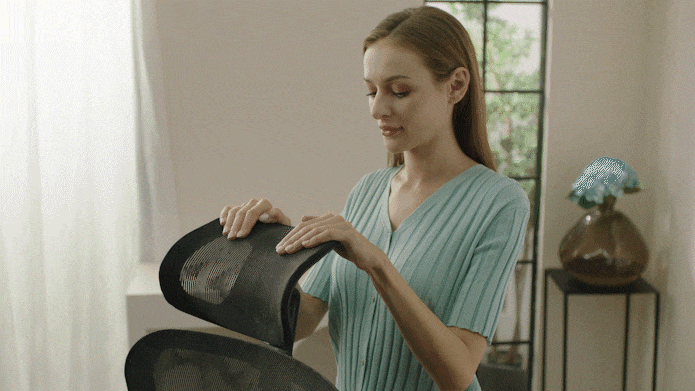 Sit up straight
Freezing in one position can cause poor circulation, and weaken the muscles that help you maintain your balance. An ergonomic chair with adaptive lower back support will keep you sitting up straight while working or relaxing to reduce pressure and back pain from sitting for a long period of time.
Get support from adjustable armrests
The use of adjustable armrests offers many benefits, such as protecting the shoulders and back from undue strain. Also, it can prevent elbow drooping to reduce fatigue on elbows, arms, shoulders, and spine. With the 6-way adjustable armrests, you can adjust them to your preferred height and angle to increase productivity and reduce overall body pain.
Why are ergonomic office chairs important?
Statistics show that a sitting position without lumbar support increases IVD (Intervertebral Disc) pressure by almost 50% compared to sitting with lumbar support. If you have back pain and are unable to concentrate, this can have a negative impact on the quality of your work. Furthermore, sitting for long periods in an ordinary office chair leads to back pain, which severely affects people's performance and personal life.
By adding an ergonomic office chair to your workspace at home, you may be able to prevent these issues and improve your sitting posture. An ergonomic chair is not only a great investment in this new normal of working from home, it can also relieve back pain to ensure a better work experience.
Show your love and support for NEWTRAL who contributed their tips to this guest post. The team behind the brand are raising funds to make their ergonomic chair happen!