Another year has passed, which means we had another year of consistently being surprised and delighted by our Indiegogo community of campaigners and backers all across the globe. In a chaotic year that brought a lot of uncertainty, one thing is for sure: innovators never stop innovating, and creators never stop creating. In this special Year in Review recap, take a look back at Indiegogo's biggest campaigns of the year, with a few honorable mentions.
We've said it a million times, but it bears repeating: crowdfunding is not shopping — it's better! Some of these inventions and projects are not here yet (but they're closer than you think), and may be in different stages of development. Which ones would you like to see come to life in 2022? Did your favorite campaigns make the list? Read on and pass this along to a fellow indie crowdfunding fan!
$1,547,046 USD
1,416 backers
Kowloon, Hong Kong
Fiido has combined the best of all worlds for commuters with its folding electric bike. Unlike other folding bicycles, it has a light frame with a unique, unobtrusive folding mechanism. The battery is discretely hidden in the seat pole, has a torque sensor that gives you the extra boost you need when you need it, and a smart lock to keep it safe. The team is currently in the midst of production, but you can still get one as a perk now.
$1,760,546 USD
1,999 backers
Verona, United States
Apparently a lot of you are out there making beautiful art, because almost 2,000 people backed the SIRUI Lens. This 24mm lens is compatible with a variety of well-known camera brands, and its front-mounted cylindrical element allows for a cinematic-quality widescreen shot without sacrificing image sharpness. The campaign is closed and lenses are shipping to their eager backers, but you can follow the SIRUI team for more additions to your gear collection.
$1,702,094
5,402 backers
Wilmington, North Carolina
These days, we are all endlessly accumulating data, and while it might be mostly GIFs and screenshots of dating app profiles, there are also tons of memories and important documents we want to keep safe. Indiegogo backers agree, and have turned GigaDrive, a hyperfast, water-, dust- and shock-resistant external SSD. It uses the latest Thunderbolt 4 and USB4 tech for universal connectivity and to achieve speeds of up to 2,800 MB/s. Videographers and photographers in particular find the GigaDrive invaluable because they can store footage shot in 8K as they go. It's compact, can be encrypted, and has storage capacity options up to 8 terabytes.
$2,133,998 USD
855 backers
Hong Kong
Using a bike to get around is good for you and good for the earth, but let's be real, it can be exhausting. To keep the adventure going in the city or on the sweet open road, you need a sleek e-bike like Urtopia. Its carbon fiber frame is only 30 pounds, it comes equipped with five power modes, a torque sensor for the ultimate smooth ride, and an anti-theft system. One of Urtopia's coolest features is the smart bar, which has real-time GPS, voice control, and fingerprint recognition to unlock it. We ride at dawn! Or anytime, really.
$2,062,138
2,384 backers
Hong Kong
Apparently, 2021 is the year of the gaming console. ONEXPLAYER swooped in to compete against some classic favorites. Your gaming experience will be enhanced with 11th generation of Tiger Lake-U processor with a 12M L3 cache, 4.8 GHz turbo frequency, and Intel iRIS® Xe 96 EU Graphics for a PC-like experience. It can connect with an external monitor and power bank, and even the controllers are state-of-the-art. It won the 2020 Intel Innovation Award, and after a successful Indiegogo campaign is working on production.
$2,301,491 USD
2,550 backers
Shenzen, China
Aya Neo gaming device honestly has too many technical specifications to list, and an ergonomic design to make your game playing both sharp and comfortable. With 7-inch multitouch screen, Ryzen 5 4500U processor and a six-core processor with 4.0Ghz max turbo frequency, and high-speed, low-latency WiFi 6. It also has ergonomically designed joysticks so that you can play for hours (dare I say days?) without any carpal tunnel in sight.
$3,530,843 USD
2,701 backers
Incline Village, US
All coffee connoisseurs know that a smooth grind makes for a smooth cup, but that most regular grinders are just not going to cut it (or grind it, if you will). The Key will unlock (couldn't help it!) your best morning cup of coffee with its conical burr single-dose grinding that changes easily between espresso, pour-over, French press, or AeroPress. It won't retain any coffee grounds, meaning that each cup will have a fresh, distinct flavor. KEY is not only designed to be minimalist and more beautiful than any coffee grinder should be, it requires almost no cleaning so that you can get on with the important things, like actually enjoying your coffee before it gets cold.
$4,394,592 USD
6,195 backers
Shenzen, China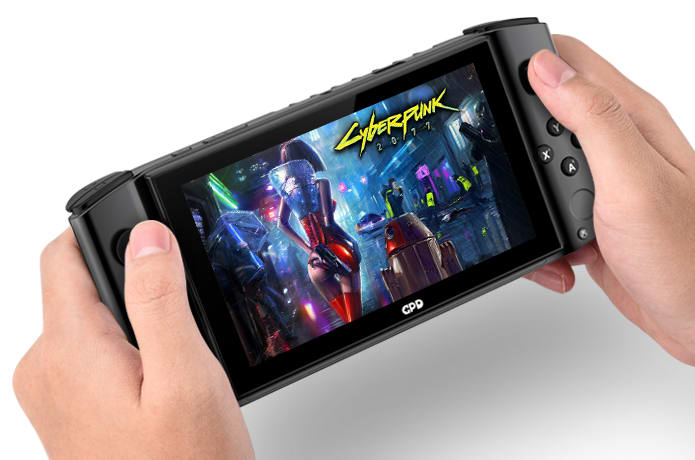 The AAA-level WIN3 gaming console combines the best elements of other beloved consoles and more. It has a Win10 slider unibody handheld design, and has impressive technical specifications including the Intel® Iris® Xe Graphics core graphics card, 11th generation Tiger Lake-U series processors, and more. It even comes with a silicone case so that you don't drop it in the throes of a dramatic moment.
$7,178,593 USD
2,499 backers
San Francisco, CA
We've all been focusing more on making our homes paradiscal for the last year, so it's no wonder that the VAVA Chroma triple laser projector was so popular. Going to the movies is great, but going to the movies from the comfort of your couch, bed, or couch-bed is even better. You have endless snacks within reach, lots of blankets and pillows, and presumably, clean floors. Vava uses triple laser technology and ALPD® 4.0 to bring you sharp images, 60W Harman Kardon Speakers for impeccable sound, features to enhance on-screen color. Your home theater awaits. Read more about what the experience is like in real life as our very own Ilan Cohen unboxes and reviews the VAVA Chroma in this product review.
$7,235,799 USD
19,441 backers
Kelowna, Canada
Composting is an unnecessarily lofty goal. It should be so easy to save and recycle our food waste, but quite frankly it can be quite gross. Thanks to Lomi, gone are the days of either watching your food scraps collect flies on the counter, or freezing them until you can drop them off at the farmers' market. The list of biodegradable items that Lomi can handle is endless. From fruits and vegetables to compostable cutlery, you can turn it all into usable soil with the push of a button. Not only does it look almost like a decorative piece, it neutralizes odor and can be cleaned in the dishwasher. No more excuses. Composting starts tomorrow.
Honorable mentions
Here are the most popular campaigns in each category as determined by you: the backers.
Film campaign with the most backers
12,390 backers
Los Angeles, California
Our film campaign with the highest number of backers proved without a doubt that there are a lot of Star Trek fans out there. The 455 Films team, who made documentaries like For the Love of Spock and a DS9 documentary is celebrating the 25th (ish) anniversary of Voyager and the cast and crew that made it so special. Over 12,000 backers came together to help fund production and post-production and make this documentary incredible.
Productivity campaign with the most backers
9,715 backers
Lugano, Switzerland
Flexible work life is one of the best things that 2021 brought us. Many people have been able to travel without using precious PTO by working from all over the world. Unfortunately, this often means they are cramming themselves into uncomfortable desks, and ignoring all of the ergonomic recommendations they learned at an HR meeting five years ago. The EDGE modular work-from-home kit includes a thin, portable cell phone mount for your laptop, a wireless charger, and a light to make you glow in your Zoom meetings. Almost 10,000 backers have chosen Edge to stay productive (and cute) wherever they go.
Gaming campaign with the most backers
6,074 backers
Tel Aviv, Israel
From media to politicians, medical professionals to teachers, we all know that representation matters. Born out of frustration that playing cards display only white people, with a King who is for no reason worth more than a Queen, Mayaan, a young female entrepreneur created Queeng. It's a multi ethnic deck of cards in which the female and male cards are worth exactly the same. All cards all complete with hand-drawn illustration and are printed on casino-quality stock. Clearly, she wasn't the only one frustrated by this issue and over 6,000 backers contributed to get theirs made.
Music campaign with the most backers
New York, New York
4,945 backers
Learning new things is fun, but the older we get, the harder it is. For anyone who wants to pick up an instrument, don't try the piano because it's way too heavy. (Apologies for the terrible joke). Instead, try the Populele 2, which you can still get one as a perk through InDemand. It's a smart ukelele that comes with interactive video lessons and a vast library of songs to learn so you can keep sharpening your plucking skills.
​​Audio campaign with the most backers
​​Los Angeles, California
7,401 backers
You're cosmopolitan. You're metropolitan. You're a traveler who doesn't have time for Google. The Timekettle earbuds offer bi-directional, real-time translation so that you can talk to anyone, anywhere in the world. It combines the world's six largest translation engines with noise-cancelation to achieve impressive accuracy whether you're conversing in person, on the phone, or over Zoom. The team has started shipping to its devoted backers, but you can still get yours through InDemand.
What's big and trending for 2022? Check out our Predictions for 2022 in the world of crowdfunding.