Once you've adequately stuffed yourself with turkey and had your patience tested by Black Friday madness, Cyber Monday will offer you the chance to relax and check out the extra deals you'll be able to snag from home. We're excited to be taking part in Cyber Monday as well, with special deals from your favorite Indiegogo campaigns.
Here are just a few of the many campaigns our community has brought to life over the years, who are now here to help make your Cyber Monday even more awesome:
After running four hugely successful Indiegogo campaigns totaling millions of dollars raised, Light Harmonic is back to offer their Geek In-Ear Monitors to their fans. These earbuds, built from durable metal alloy, give you a deep, unusually clear sound and are available for the first time ever on Indiegogo.
Cyber Monday Deal: $39 for Geek In-Ear Monitors
PetziConnect keeps you close with your pet even while you're away. Open up your app to see, talk to, and even feed your best buddy. You can also snap a photo of the moment from afar! Petzila raised nearly $80,000 on Indiegogo and has become a major player in the growing "Pet Tech" scene.
Cyber Monday Deal: $99 for PetziConnect
Awarded the "Best Startup of CES2014," AIRTAME is a wireless HDMI device that gives you the ability to stream content across multiple screens, desktops, and devices simply and securely. AIRTAME, hailing from Copenhagen, Denmark, raised more than $1.2 million on Indiegogo in early 2014, and has expanded its offerings to provide support for iOS, Android and Windows Phone.
Cyber Monday Deal: $99 for an AIRTAME
SkyBell is a Wi-Fi-equipped doorbell that gives you the ability to see, hear, and talk to the person on the other side of your front door—even while you're not at home—for maximum convenience and security. SkyBell raised nearly $600,000 on Indiegogo in 2013, and was recently featured in Apple's WWDC 2014 address as part of its HomeKit.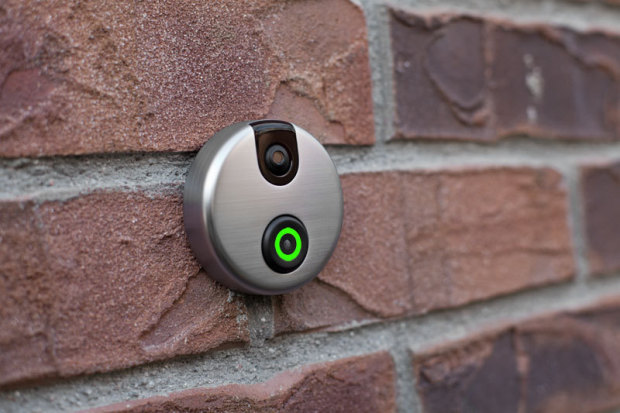 Cyber Monday Deal: $199 for a SkyBell doorbell
ChargeAll is the world's smallest portable outlet, giving you the power you need for your holiday season travel and everyday adventures. ChargeAll raised over $325,000 this year, and plans to ship in time for Christmas, so you'll never be stuck at the airport with a dead battery again.
Cyber Monday Deal: $179 for a small ChargeAll portable outlet