Every week brings exciting new crowdfunding projects to Indiegogo. So what do we have in store for June and late May? We are so glad you asked. These crowdfunding campaigns are coming soon to Indiegogo: A scooter that takes you off road and to work, a solar generator that can power heavy duty appliances, biodegradable footwear, an historic eBike launch, and a pocket-sized device that will keep your laptop safe from theft.
Friendly disclaimer: These products are in various stages of development. These innovations aren't quite here yet, but they're closer than you think… and they're worth the wait. Crowdfunding isn't shopping, and it can sometimes take months to receive a perk from a campaign you've backed.
Get yourself a scooter that can do both: The Splach Twin is an all-in-one solution that is just as perfect for commuting as it is for off-road adventures. It comes equipped with two powerful 600W motors and a 15.6 Ah battery for getting you through rough terrain with easte. This scooter is perfect for speed demons who want to get where they're going fast: it can reach a 28 mph max speed in 4-6 seconds, and it can tackle hills with an incline of up to 40%. And because it fuses the capability of an off-roader and a commuter, it's just as useful on the weekdays as it is on the weekends, making it the only scooter you'll need.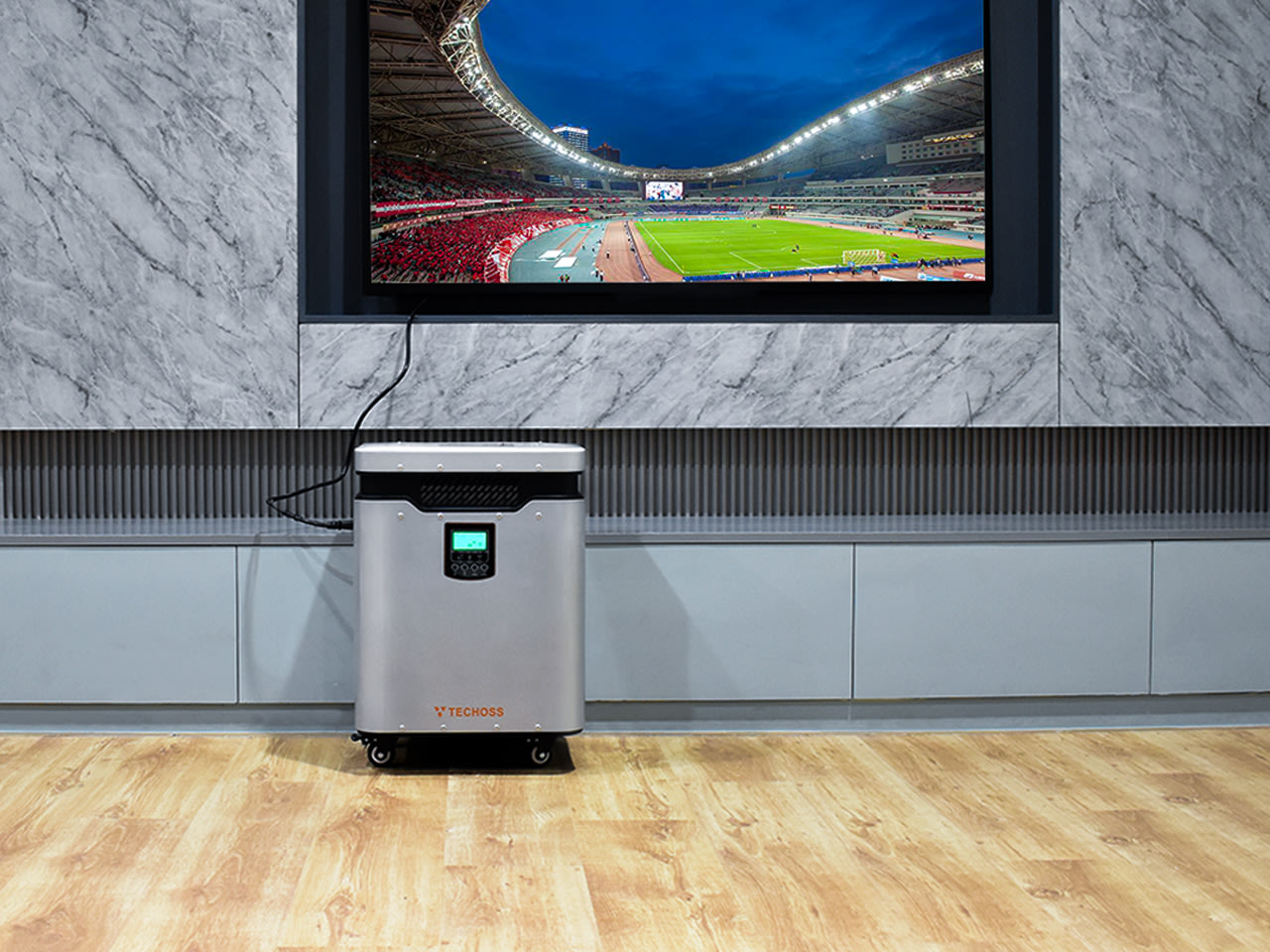 Techoss S4200 is a solar generator that generates enough electricity to power even the most heavy-duty equipment. Home appliances, medical equipment, RVs: With 2400W AC/DC output, this generator can keep them all going, whether you're off the grid or weathering a power outage. Techoss S4200 is named for its 4200Wh of LFP battery capacity with pure sine wave inverter, allowing for over 1000 charge cycles. The unit also protects appliances from outage damage with its 10ms UPS backup system.  And with a max 5500W MPPT solar input, it can be fully recharged in under an hour.
The fashion industry is one of the world's most polluting industries. It produces 10% of all humanity's carbon emissions. Kalp Wear aims to provide a better way. This exciting new brand has created a chic, biodegradable sneaker made from recycled coffee grounds and recycled ocean plastics. Their shoes offer 15 amazing features and come in an array of colors. But your support for the brand goes beyond just getting amazing footwear: For every pair of shoes purchased, Kalp Wear plants two trees through One Tree Planted, empowering global collaboration and innovation to help the planet.
Indiegogo favorite SONDORS is back with an all-new campaign. This maker of premium electric bikes launched on Indiegogo in 2016, raising over 1M USD for their line of affordable, lightweight eBikes. Now the brand is returning with an historic launch of 14 models of eBikes designed to fit any rider specifications and desires. If they didn't have your fit before, they have it now. Join over 250,000 riders worldwide. 
We've all been there: You're working in a crowded cafe, and you have to get up to attend to something. What do you do with your laptop? How can you be sure your valuable electronics will be safe? The answer: LapLock. This pocket-sized anti-theft device is designed to conveniently secure your laptop any time, any place. LapLok's 100-decibel alarm ensures no laptop thief can run away with your laptop. Now you can work securely in public spaces without worrying that you'll just become another statistic. A laptop is stolen every 53 seconds, but with LapLok, yours won't be one of them.
Want to explore more Indiegogo campaigns? Check out our staff favorites today!